Efficient, Professional Charlotte Home Cleanings For Homes of All Sizes
Beaver Maids is a family-owned, trusted, and reliable house cleaning service in Charlotte area. Our primary objective is to make life easier with excellent cleaning services. We are well-furnished with the essential tools, equipment, and vehicles for any job size.
If you dream of walking into an immaculate home without taking the time or effort, Beaver Maids is ready to help. With our regular cleaning service, we provide you with an outstanding cleaning job at an affordable price. Our dedicated cleaners are true professionals and make sure your home is transformed into a spotless place. They systematically review the space, develop a strategy to perform the job and waste no time in removing dirt, sanitizing, vacuuming, swiffering and cleaning areas that never receive attention.
If you want to keep your home clean on a regular basis, our recurring services would be perfect for you! Simply let us know how often you need us to come and a team will be there on the date/time you choose.
A lot of our customers like to go with our bi-weekly option. However, we have quite a few weekly and monthly clients as well.
What type of things are done during a regular cleaning?
Our goal during your first cleaning is to get your home back to 100%. Then we will "maintain" the cleanliness of the home with our recurring appointments. We will always: dust, wipe, and sanitize all surfaces. Plus, we will keep up on those deep cleaning tasks so your home is always in tip-top shape!
If you ever need extra services such as: inside the oven, inside your fridge, or windows – you can always add those when booking.
Moving can be stressful and the last thing you want to worry about is the cleaning. That is why we designed a move out cleaning package just for you!
If you take a look at your landlords' checklist you will see a few things you might not be used to cleaning like inside your appliances. We take care of all that for you, so you can focus on settling into your new place!
You can also add extra services to your move out cleaning to ensure you get that security deposit back!
Post Construction Cleaning
Builders, developers, contractors, and construction companies can count on Beaver Maids for our quality and reliable post construction cleaning service.
You can trust us to bring out the brilliance and shine in your new building project. Let us transform your construction site into the clean and beautiful masterpiece you created. We provide post construction cleaning for multi unit buildings as well as commercial post construction cleaning and residential post construction cleaning for builders and home owners.
A Prompt, Professional Team
When you trust Beaver Maids to handle your home cleaning services in Charlotte, you can be confident in the reliability and quality of our work. We choose each one of our employees carefully based on their past employment and references. Then, each one is trained by one of our supervisors to ensure they have mastered our cleaning techniques before they come to your home.
Our cleaning team will come to your home with a Beaver Maid Team-Lead to guarantee top-quality service. This policy, plus the fact that our team is equipped with all the tools and eco-friendly cleaning supplies needed, ensures that you'll always experience a spotlessly clean home.
Book your cleaning ON THE GO in 60 seconds
We Always Put Our Customers First
Hired Beaver Maids for a move-in clean; they arrived on time and were extremely professional and nice. Even the customer service people that I had dealt with prior to the appointment were very nice and professional - something that I had issues with when booking through other companies. The team did an amazing job and I had absolutely no complaints. The ease of the website to book was a great bonus too!
I am very happy with the service we received today. The team was simply excellent. As a fairly large new house/new construction, the home required a true deep clean. On top of the residual drywall dust, we have 2 toddlers and a dog so it was not a quick task. The thoroughness of the clean, attention to detail and regard for our home/belongings was impressive. I was also very pleased with the professionalism and friendliness of the ladies. I look forward to many great experiences with this group!
We have used Beaver Maids on a couple of occasions to clean up our rental property to prepare for our new tenants. Each time, Beaver Maids has not disappointed. Our rental property looks like new and their staff are professional, thorough, and take great pride in their work We will absolutely use them again and would highly recommend their services.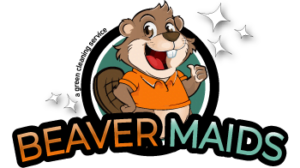 Beaver Maids is a growing eco-friendly house cleaning service in Charlotte NC. We use green cleaning products which keeps you, our customers and the earth happy, healthy and safe while getting the job done effectively.
We are HIRING Maids!
Think you've got some
ROCK to bring to our ROLL?
Residential Cleaning
Spring Cleaning
Deep Cleaning
Clean My House for Sale
Move-in / Out Cleaning
Post Construction Cleaning
Commercial Office Cleaning

© 2022 Beaver Maids
Content, including images, displayed on this website is protected by copyright laws. Downloading, republication, retransmission or reproduction of content on this website is strictly prohibited. Privacy Policy, | Terms and Conditions