Detailed Charlotte Cleaning Services for Spotless Homes
Deep Cleaning Charlotte & Area
Whether it's a Spring Cleaning or it's just been a while and you need to get back to a good starting point.  Keeping up a room here and it isn't too bad, but if your baseboards have gone from white to brown it's going to take a deep clean to get you back to square one.  Imagine leaving for the day and coming back to your home looking like it did the moved in. We can get you there.
Our deep cleans include cleaning all of the nooks and crannies that have been neglected. Check out our checklist for a complete checklist of what our deep cleaning includes. We allow you to add on extras like inside your fridge and inside your oven as well. Deep cleans are the perfect way to start off your recurring cleaning service. Once we get your home sparkling clean our recurring service will ensure that it never becomes dirty again.
Our motto is that all of our recurring cleans are deep cleans. Our crews will be sure to get your baseboards, corners, and all those extras you don't always see on each and every visit.
It becomes much easier to maintain once we scrub everything the first time.  You are required to have a deep clean on our first visit, but we strongly recommend it so that we don't spend months catching up!
A Prompt, Professional Team
When you trust Beaver Maids to handle your home cleaning services in Charlotte, you can be confident in the reliability and quality of our work. We choose each one of our employees carefully based on their past employment and references. Then, each one is trained by one of our supervisors to ensure they have mastered our cleaning techniques before they come to your home.
Our cleaning team will come to your home with a Beaver Maid Team-Lead to guarantee top-quality service. This policy, plus the fact that our team is equipped with all the tools and eco-friendly cleaning supplies needed, ensures that you'll always experience a spotlessly clean home.
Book your cleaning ON THE GO in 60 seconds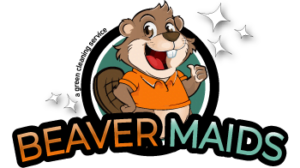 Beaver Maids is a growing eco-friendly house cleaning service in Charlotte NC. We use green cleaning products which keeps you, our customers and the earth happy, healthy and safe while getting the job done effectively.
We are HIRING Maids!
Think you've got some
ROCK to bring to our ROLL?
Residential Cleaning
Spring Cleaning
Deep Cleaning
Clean My House for Sale
Move-in / Out Cleaning
Post Construction Cleaning
Commercial Office Cleaning
Charlotte
Harrisbrug
Matthews
Weddington
Mint Hill
Indian Trail
Mineral Springs
Monroe
Rock Hill, SC



Charlotte, NC
Hours of operation:
Monday – Friday 8:30am-5pm
© 2022 Beaver Maids 


Content, including images, displayed on this website is protected by copyright laws. Downloading, republication, retransmission or reproduction of content on this website is strictly prohibited. Privacy Policy, | Terms and Conditions