POST CONSTRUCTION CLEANING OTTAWA
Looking for a post construction cleaning in Ottawa and area? We will ensure your job site is cleaned thoroughly and that waste and debris is properly disposed.
Post Construction Cleaning Ottawa
Builders, developers, contractors, and construction companies in Ottawa can count on Beaver Maids for our quality and reliable post construction cleaning service.
You can trust us to bring out the brilliance and shine in your new building project. Let us transform your construction site into the clean and beautiful masterpiece you created. We provide post construction cleaning for multi unit buildings as well as commercial post construction cleaning and residential post construction cleaning for builders and home owners.
We understand the urgency to have the site ready for occupancy once the construction crews are done. Because we know what gets left behind by crews, we come prepared to have the site ready in the least amount of time. Our professional cleaners pay close attention to detail and take care of items that others might miss. You can relax knowing that our professional cleaning service will turn your construction site into a welcoming home or business.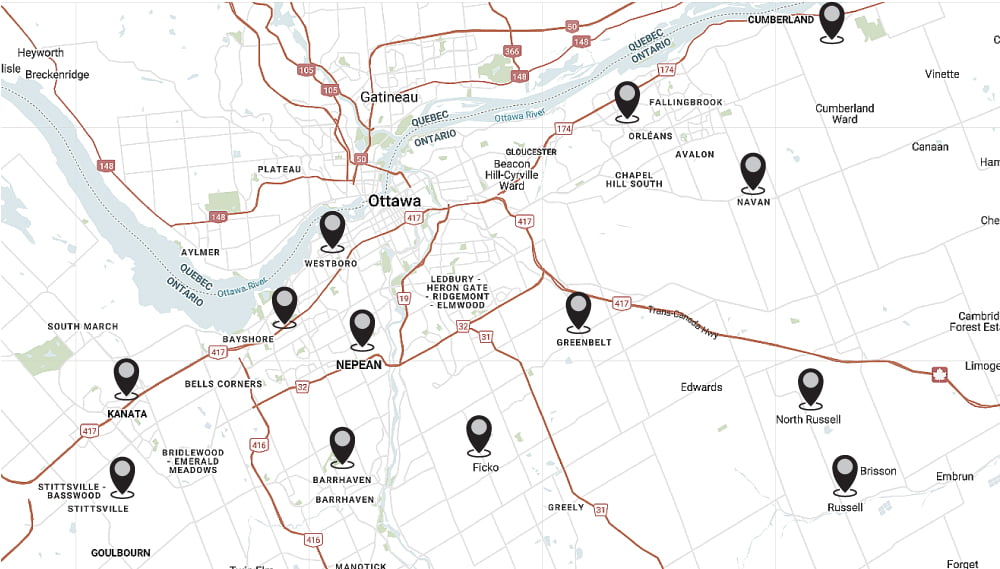 Ottawa's construction cleaning services:
Service Guarantee
Beaver Maids will make sure that your projects looks its best every time. We will pay attention to all of the details including:
Flooring:
Floors take a beating during the construction process and end up covered in drywall dust, debris and paint. We will be cleaning your hard surface floors according to the manufacturers specifications leaving them looking their best. We will vacuum the carpets including edging. The flooring will look the best they possibly can and they will be shinning and ready for possession.
Walls and hard surface:
We will dust the walls and clean any scuffs. All of the cupboards, drawers and other millwork will be dusted and wiped so that they look new again. All counters will receive a detailed clean. All bathroom and lighting fixtures will be cleaned to a shine.
Dust and debris:
Construction dust ends up everywhere and works its way into everything. There will be dust on the light switches, fixtures, behind the appliances and even in the drawers and cupboards. We will complete detailed dusting of all areas. Including but not limited to light fixtures, light switches, inside and outside of the cabinets and drawers, the appliances, door handles, window frames as well as the entire bathroom and kitchen.
Quality of the Air:
As already stated construction creates dust all over. On top of dusting and wiping all surfaces we only use vacuums with HEPA filters which will safely remove allergens from the space. 
Doors and window frames:
Doors and windows are key features to all rooms and buildings and require special detail. We will clean all of the doors in detail on both sides from top to bottom.