Commercial Cleaning OTTAWA
We don't cut corners, we clean them!
COMMERCIAL CLEANING SERVICES OTTAWA
Beaver Maids provides businesses with all of the commercial commerical cleaning services in Ottawa that are required to maintain a healthy and clean environment for their clients and employees.
We understand that there is most likely confidential and personal information contained within your office, so our office cleaners in Ottawa have been fully trained to treat your property as being private. This means that you can rest assured of absolute confidentiality at all times. Anything that needs to be moved during the cleaning process will be returned to its original location to guarantee of complete privacy.
We clean offices from floor to ceiling and provide advanced cleaning techniques to ensure of a spotless and hygienic office. Our fully qualified and trained office cleaners in Ottawa know that by providing the highest level of service, clients are more likely to use our services on a regular basis. High-quality office cleaning is our specialty, and we provide an unparalleled contract cleaning service to all of our clients so that they can focus on the main running of their business.
When you use our commercial cleaning services in Ottawa your office space will be free of dirt, debris, and dust. This reduces the number of allergens floating around the office, which in turn, makes for a better working environment for your employees. Our office cleaners have a keen eye for detail, so every inch of your office will be free from dirt.
Consistently Good Cleaning
Green everything
Satisfaction guarantee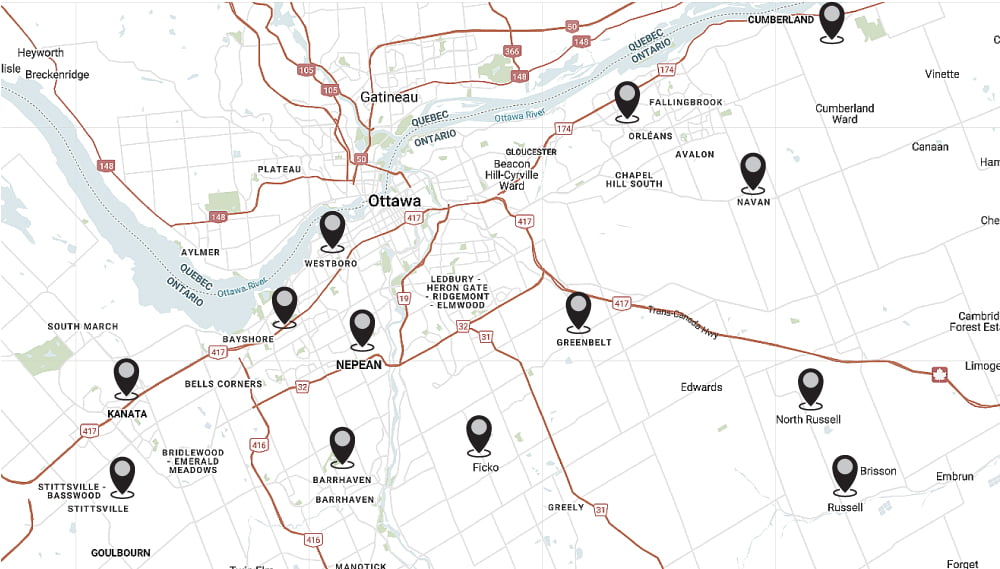 Kanata, South March, Kanata Lakes, Bells Corners, Bridlewood-Emerland Meadows, Stittsville, Goulbourn, Centrepointe, Bayshore, Nepean, Barrhaven, Manotick, Greenboro
Gloucester, Orleans, Chapel Hill South, Avalon, Fallingbrook, Cumberland, Martin's Corners, Summerside, Queenswood Heights, North Russel, Embrun, Brisson, Russel, Greely, Fricko, Navan.
PLEASE COMPLETE ALL FORM FIELDS AND ONE OF OUR CUSTOMER SERVICE REPRESENTATIVES WILL HELP YOU.
For immediate assistance please call 
 to speak to one of our customer service representatives.