Move-In | Out Cleaning Charlotte & Area
Are you dreading having to come back to your old place once everything is already moved out only to spend hours cleaning? Want to be 100% sure you get that deposit back? Great, so do we!
Whether you are moving into a new home or moving out of your downtown apartment Beaver Maids can help you with your move out cleaning. You can book your cleaning service online in 60 seconds and we guarantee that you will have a cleaning crew at your place on time to make your entire moving process as seamless as possible. 
Our move out cleaning package includes everything (as extras) from inside your refrigerator, inside the microwave, inside all cabinets and drawers, your stove, vent hood, grease trap, EVERYTHING.
Book your cleaning on the go in 60 seconds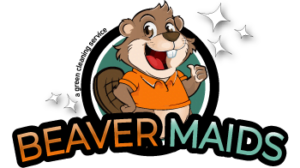 Beaver Maids is a growing eco-friendly house cleaning service in Charlotte. We use green cleaning products which keeps you, our customers and the earth happy, healthy and safe while getting the job done effectively.
© 2021 Beaver Maids |  Website created by
Content, including images, displayed on this website is protected by copyright laws. Downloading, republication, retransmission or reproduction of content on this website is strictly prohibited. Privacy Policy, | Terms and Conditions