CHARLOTTE HOUSE CLEANING SERVICE
Professional Charlotte house cleaning services including: regular, weekly, biweekly, monthly,  deep, move-in/out , and post construction cleaning. Convenient scheduling and online booking available.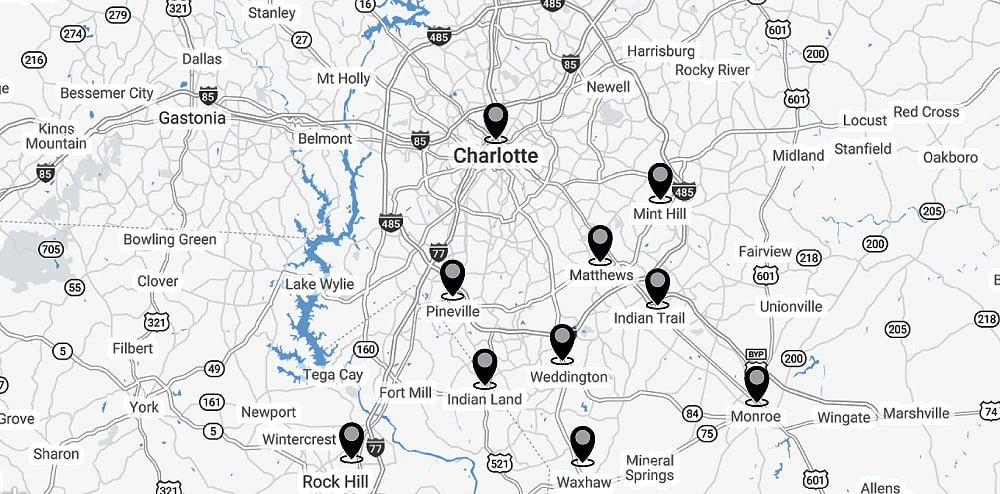 Proudly serving Charlotte Area
South Charlotte, Pineville, Providence Plantation, Matthews, Wildwoods, Mint Hill, Stallings, Indian Trail, Ballantyne West, Weddington, Indian Land.
Monroe, White Oaks, Mineral Springs, Waxhaw, Marvin, Beverly Woods and others.
South Carolina.
Rock Hill SC, Fort Mill SC,
BOOK
We know your time is valuable. Book and manage your cleaning online or give us a call and talk to a real person 🙂
CLEAN
You can expect 2 uniformed maids at your door ready to tackle your cleaning with the safest Green Seal® Certified cleaning products. We use only professional grade products and equipment including our Professional Grade, 4 Stage HEPA Vacuums.
RELAX
Sit back and relax. Enjoy your sparkling home!
Customized cleaning
We keep detailed notes on your home down to how you like your pillows. Your cleanings will only get better as time goes on.
Transparent pricing
Our prices are available on our website through the booking form and are based on the size, layout, and condition of your home. We know that all homes are different, and would love to tailor your clean to your home.
100% satisfaction guarantee
We think you are going to love our service. If you aren't satisfied for any reason, we will come back and make things 100% perfect.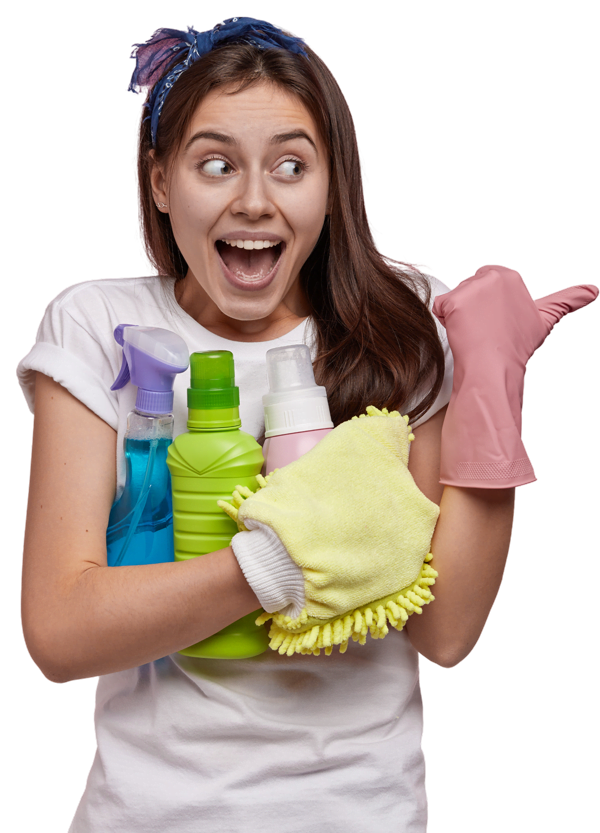 Green everything
It is our culture to do everything possible to keep you, your home, your family, and your pets safe and healthy. We are trained to use the best Green Seal® Certified products to make that happen.
Consistently Good Cleaning
It's all in our training and education. Each one of our cleaners communicates as much or as little as you would like to ensure your home is cleaned exactly to your standards.
Real support
We're are always here for you, and you'll talk to a real person in our office. If we can't answer we'll get back to you the same day!
Best Rated Charlotte House Cleaning Services
Beaver Maids is a family-owned, trusted, and reliable house cleaning service in Charlotte. Our primary objective is to make life easier with excellent cleaning services. We are well-furnished with the essential tools, equipment, and vehicles for any job size.
Our routine house cleaning to keep your home looking great. Our cleaners are trained to keep up the areas that need it the most.
Your first time clean. We always start with a deep clean in order to completely relieve you of any cleaning stress and get you ready for ongoing house cleaning.
A beginning or end of tenancy house cleaning, including the insides of all closets, cabinets, drawers, inside the refrigerator, and all surfaces.
Pre-listing Home Cleaning
Your million-dollar listings will look like a million dollars when you hire Beaver Maids.
Commercial Office Cleaning
Do you have dust bunnies lurking behind your monitors? Sounds like time to close the book on lack lustre.
Post Construction Cleaning
Builders, developers, contractors, and construction companies can count on Beaver Maids for our quality and reliable post construction cleaning service.
Charlotte Cleaning Services
Nowadays, it seems like everyone is always busy. Between shuttling kids to school, working, preparing healthy meals, seeing friends, and balancing all of the other things life throws at you, most moms just don't have the time to clean a house. Luckily, that's where the cleaning services provided by Beaver Maids comes in.
Our trained maids are dedicated to cleaning your bedrooms, bathrooms, kitchens, living rooms, and other rooms so they sparkle and shine. When you return home after a long day of errands, you'll be able to sit back and relax in your clean home.
Unlike every other Charlotte house cleaning services, Beaver Maids' main goal is simple: make cleaning your home easier so that you can spend more time enjoying life's pleasures instead of scrubbing floors and polishing furniture. House cleaning is a chore.
Why not let our maid staff take care of it for you?
The next time you're looking for an insured maid service, look no further than Beaver Maids. Our house cleaning service is a cut above the rest, and we guarantee you will be so pleased with our house cleaning staff that you will ask us to clean your home time and again! Book your cleaning today.
Book your cleaning ON THE GO in 60 seconds
We Always Put Our Customers First
Hired Beaver Maids for a move-in clean; they arrived on time and were extremely professional and nice. Even the customer service people that I had dealt with prior to the appointment were very nice and professional - something that I had issues with when booking through other companies. The team did an amazing job and I had absolutely no complaints. The ease of the website to book was a great bonus too!
I am very happy with the service we received today. The team was simply excellent. As a fairly large new house/new construction, the home required a true deep clean. On top of the residual drywall dust, we have 2 toddlers and a dog so it was not a quick task. The thoroughness of the clean, attention to detail and regard for our home/belongings was impressive. I was also very pleased with the professionalism and friendliness of the ladies. I look forward to many great experiences with this group!
We have used Beaver Maids on a couple of occasions to clean up our rental property to prepare for our new tenants. Each time, Beaver Maids has not disappointed. Our rental property looks like new and their staff are professional, thorough, and take great pride in their work We will absolutely use them again and would highly recommend their services.
Frequently Asked Questions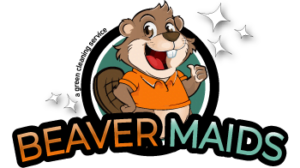 Beaver Maids is a growing eco-friendly house cleaning service in Charlotte NC. We use green cleaning products which keeps you, our customers and the earth happy, healthy and safe while getting the job done effectively.
We are HIRING Maids!
Think you've got some
ROCK to bring to our ROLL?
Residential Cleaning
Spring Cleaning
Deep Cleaning
Clean My House for Sale
Move-in / Out Cleaning
Post Construction Cleaning
Commercial Office Cleaning
Charlotte
Harrisbrug
Matthews
Weddington
Mint Hill
Indian Trail
Mineral Springs
Monroe
Rock Hill, SC



Charlotte, NC
Hours of operation:
Monday – Friday 8:30am-5pm
© 2022 Beaver Maids 


Content, including images, displayed on this website is protected by copyright laws. Downloading, republication, retransmission or reproduction of content on this website is strictly prohibited. Privacy Policy, | Terms and Conditions